Offering world's most successful commercial and business centres; Singapore
is a gateway for all international organizations.
Singapore has a stable economy with best lifestyle through excellent
infrastructure, great food, low taxation rates, friendly investment regime,
organized education system and dependable transportation system. The country
welcomes foreign professionals and skilled workers to come and settle in
Singapore under various visa schemes like Student visa, Singapore Immigration
& Landed PR Scheme Visa etc. Immigrants are eligible to apply for Singapore
citizenship within 2 years of becoming a permanent resident. Singapore citizens
enjoy varied benefits like ease of travel in many countries without requiring
going through visa requirements.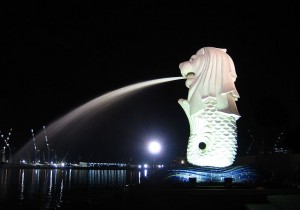 Singapore Student Pass
A Student's Pass allows a foreigner to remain in Singapore for the purposes of
study till the duration of the course. This visa is designed for students
applying to study in Singapore under any of the following categories:
Graduate Degree
Under Graduate Degree
Diploma
Post Graduate Diploma
Ph.D
Overview
A foreigner is required to apply for a Student's Pass if he/she has
been accepted by an education institution to pursue full-time studies in
Singapore, unless he/she is a:
Dependant's Pass holder studying in a
Government/Government-Aided/ndependent school/ Foreign System
School/Kindergarten registered with MOE or Childcare centre licensed by MCYS;
Immigration Exemption Order holder; or
Visitor who has been granted a short term Social Visit Pass
at the Singapore Checkpoint and wish to attend a short course that can be
completed within the validity of the initial Social Visit Pass granted to
him/her at the Singapore Checkpoint or 30 days, whichever is shorter.
Requirements of Course
The course must
Be a complete module and stand-alone module of its own.
Courses with multiple programme modules are excluded from this Student's
Pass exemption scheme; and
Not involve hands-on practical occupational training and/or
industrial attachment which have interaction with walk-in customers or be
conducted at premises that are also places of business, e.g. hair salons
and beauty salons.
Documents required
Valid passport.
Valid travel documents including available blank
visa pages.
Sufficient funds to cover your stay in Singapore, you must
demonstrate that you will be able to accommodate yourself during your
study in Singapore. As a document, you have to submit latest Bank
Statement, Copy of International Credit Card with available credit limit,
Bond, Share/Securities, FDR and DPS etc.
Two passport-size photos.
Form or letter from college/university in Singapore
confirming your admission or enrollment.
Three completed application forms.
Yellow fever vaccination certificate if passing through or
coming from an endemic zone within 6 days of arriving in Singapore.
Local sponsor's ID card, with photocopy, except for those in
Institutes of Higher Learning; if any.
Birth certificate to demonstrate the age.
Certified copies of highest educational certificates and
results.