New Zealand is one of the best places for immigration. With serene
atmosphere and friendly population, it offers everything that an immigrant
would want in a new country. The country has a free market economy and caters
to international trade, manufacturing and service sectors. It promotes
entrepreneurial opportunities and innovation in business, paving the way for
foreigners to migrate and become its citizens.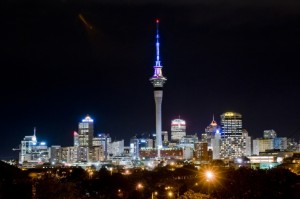 New Zealand encourages skilled immigrants to work and settle under different
avenues. It offers a set of visa programs designed specifically to facilitate
skilled migrants work or invest and prove beneficial for the New Zealand
economy. A person can either work in any occupation for which there is a demand
or can start a business which would be lucrative for the country. From Dunedin,
Wellington, Hamilton, Auckland, Napier to Rotorua, Whangarei and Whanganui,
both professionals and skilled migrants are welcomed and incorporated into the
New Zealand social fabric wholeheartedly.
Settling in New Zealand lets migrant avail benefits of better living
conditions, promising career prospects, lucrative salary, safe environment and
better medical as well as educational facilities. Hence, start with the process
of immigration to New Zealand and get exposed to such multiple facilities and
opportunities.
Overview
Everyone who comes to study in New Zealand from overseas must meet
certain rules and requirements. If you are coming to New Zealand to study for
more than three months, you will need a student visa.
People who need a student visa
The following need to apply for a student visa:
 Exchange students
If you have been offered a place in an approved
exchange scheme you may apply for a student visa for the duration of your
exchange, provided you meet the health and character requirements and
are a genuine exchange participant.
You must also provide evidence that you:
have been accepted into an approved student exchange scheme
(from the scheme organiser), and
have onward travel arrangements for when your exchange scheme
has finished
You must apply for a student exchange visa before
you travel to New Zealand. Only in very special circumstances (as determined by
Immigration New Zealand) will a student exchange visa be granted if
you are already in New Zealand.
Partners and children of New Zealand residence
class visa holders
You may be able to apply for a student
visa if you want to stay in New Zealand to be with your partner or your
parent, whether they are in New Zealand temporarily or permanently.
Your partner must meet the character requirement
for partners supporting partnership-based temporary entry applications.
The length of time you can stay here on a
student visa will depend on factors such as whether your partner or parent
is a New Zealand citizen or resident, or a temporary entry class
visa holder.
If you are a partner of New Zealand citizen or
resident, or if you are intending to marry one, you may be granted a
student visa for the course you have enrolled in.
Requirements
To get a visa to study in New Zealand you and the
course you intend to study must meet all the following requirements:
Offer of a place
Health and character requirements
Evidence of funds to support yourself
Proof that you plan to leave
Take our services to know more about visa
requirements, eligibility criteria and visa fee.
Full Service & Processing
Use our professional services to apply for your
visa. We have an experience of having processed cases from all over the world.
Our terms & conditions are clear along with a
transparent system & clear policies. We only accept applications that we
are confident will be a success.