Offering multiple benefits to immigrants; Canada is the most sought after
destination for immigration.
Canada is a country of opportunities for immigrants. The country extends
almost all the privileges of the citizens to the immigrants. The migrants can
work and settle in any part of the country. Permanent residency can be attained
after staying for 3 continuous years in Canada and the family member are also
allowed to stay with the immigrant. The country has a low crime rate and offers
a high quality life to those with permanent resident status. Canada's new
residents are allowed to have the same status, freedom and rights as that of
Canadian citizens.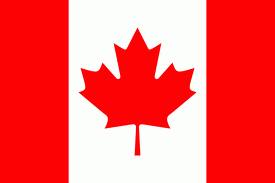 Canada Student Visa
Canada Student Visa also known as Canada Study
Permit or Canada Study Visa is for students who have a confirmed offer letter
from a Canadian Education Institution & who wish to study in Canada.
Canada has become one among the best study
destinations for foreign nationals because of its high-quality education system,
low tuition fees and great employment opportunities. In addition to 130,000
foreign nationals reaching Canada every year to pursue their studies, there are
many others who apply for a Canadian visa to learn English or French languages.
Overview
Before the applicant applies for a study permit
he/she has to be accepted at a recognised school, university or college in
Canada. The applicant should apply at least six months early to primary and
secondary schools and at least year before they want to start their studies
year at a university and college.
The Canada Study Visa, Canada Student Visa,
Canada Study Permit is issued on a short-term basis only and the student will
have to leave once the study period is complete.
Canadian government will not provide any medical
insurance to a foreign student .The applicant has to enquire with the
respective institutions regarding their medical coverage and health insurance.
Eligibility
The requirement for the Student visa varies
depending on the selected level of study, the educational background of the
applicant and their country of citizenship.
To apply for a student visa, the
applicant
should have been accepted by a recognized school or
university
should demonstrate that he/she has enough funds to meet
accommodation, study requirements
should be a law abiding citizen and should produce a police
certificate
should demonstrate that he/she intends to leave Canada after
completion of his/her studies
should undergo medical examination if required
The applicant is exempted from meeting
the requirements of the study permit in Canada if:
The applicant intends to undergo a study program that lasts
for a period of 6 months or less.
The applicant is a family member or staff member of a foreign
representative to Canada accredited by Foreign Affairs and International
Trade Canada
The applicant is a member of a foreign armed force under the
Visiting Forces Act.
Basic features of the visa
Foreign students can experience Canada's high-quality
education system, state-of-the-art research facilities, and distinct
post-graduate employment opportunities
Students can avail of the awards, scholarships, and bursaries
that many educational institutions offer.
Canada Study Visa, Canada Student Visa, Canada Study Permit
also allows an international student to work part time on the campus of
the educational institution in which he/she is studying, throughout the
school year.
Students are also entitled to apply for Off-Campus Work visa
after 6 months
On this visa, students can also explore Canada's diverse
landscape and gain Canadian work experience
Foreign students can remain in Canada for up to 2 years, as
they are also entitled to apply for the Post-Graduation Work visa.
An application for permanent residence can also be made in
most cases, allowing them to work and live in Canada permanently.
Minor Students
Applicants who are minors wanting to enter Canada to pursue their
studies should have a custodian if they are travelling alone. They also should
provide a letter of permission from their parents and their contact details.
Validity of visa
For minors in grade 1 through 8 the visa is valid for a
period of 1 year
For minors in grade 9 through 12 or attending college or
university, the visa is valid for full length of their study plus 90 days.
For a minor studying in Quebec the visa is valid for same
length of their CAQ
For minors who are children of people holding long-term study
or work permits the visa is valid for same length as of their parents or
till the child's passport is valid or as the length of their CAQ if
studying in Quebec
The minor child in Canada is exempted from the
requirement of study permit provided he/she is attending kindergarten or is a
refugee or child of refugee or is a child of parents who are already in Canada
and are allowed to study or work.
Minors pursuing their studies in Canada should
apply for a study permit once they are majors if they still want to continue
their studies.
Extension of the Student Visa
Applicants intending to extend their stay in Canada as a student
should apply for renewal of the visa 30 days before the current visa expire. If
the current visa expires before the decision is made, the applicant is allowed
to stay in Canada under the same status till the decision is made.
The applicant should apply for renewal of the
study permit if the applicant intends to travel out of Canada and his/her study
permit expires whilst travelling. The study permit cannot be extended beyond
the expiry date on the applicant's passport.
To know more about the documents required
and visa fee, contact us!
Full Service & Processing
Use our professional services to apply for your student Visa. We are
the very best in Visa documentation. Our rejection rate is the lowest in the
market; our success rate is the highest.
We are backed by experience from handling hundreds of cases including our own. You get the benefit from our deep and
extensive knowledgebase which we have accumulated from processing cases similar
to yours.
Our services include
Advising you on the best strategy to use to get your visa
Advising you on how to present your case so the chances of a
personal interview in minimized
Advising you on finances to be shown
Advising you on documents to be presented
Filling of forms
Review of all your documentation
Booking your visa interview date (if required)
Interview preparation