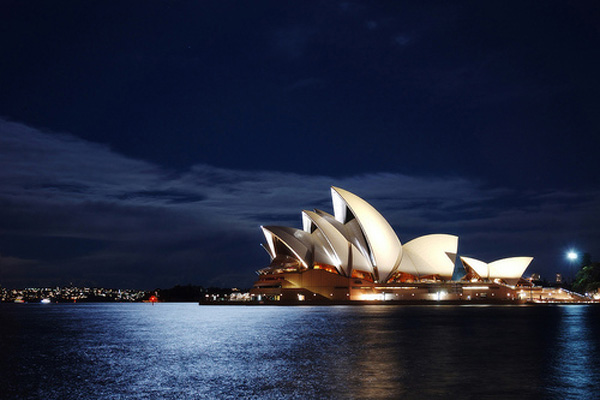 With one of the fastest growing advanced economies in world; Australia is
the favourite destination for people to migrate and settle. From affordable
quality education to a large number of employment opportunities, the country
caters to all the requirements of an immigrant.
Known for its natural beauty and advanced lifestyle Australia has everything
that a person relocating to a new country would require. The education system
is comprehensive enough to develop required skills in students and serve them
well in whichever field they enter. The fee structure is affordable and
numerous financial aid options are available for students wishing to pursue
their education from Australia.
The country offers job opportunities to migrants in varied fields like
retail, administration and hotel management. Migrants have options to either
work part time or full time depending upon their own suitability. Student
immigrants are also eligible to work 20 hours per week till their course of
study.
So, if you are planning to study and work in a new country then Australia is
the best option for you.
Australia Student Visa
This visa
is designed for international students applying to study in Australia and whose
main course of study is one of the following:
Bachelor degree
Associate degree
Graduate certificate
Graduate diploma
Masters by coursework
Higher Education diploma
Higher Education advanced
diploma.
Overview
Before you apply for this visa, you must have applied for and been
accepted to study full-time at an educational institution in Australia.
Length of stay
This visa allows you to stay in Australia for the duration of your
course. It permits multiple entries to Australia. Dependent family members who
come with you to Australia are usually able to stay the same length of time as
you, but they cannot stay once you have left the country.
Working while studying
If you have been granted a Student visa on or after 26 April 2008, you
and your dependent family members will already have permission to work
automatically included with your visa.
When is your course in session?
The department considers your
course to be 'in session':
for the duration of the advertised semesters
(including periods when exams are being held)
if you have completed your studies and your
Confirmation of Enrolment (CoE) is still in effect
if you are undertaking another course, during a
break from your main course and the points will be credited to your main course
What does this visa let me do?
With this visa:
you can study in Australia
eligible dependant family members can accompany
you to Australia
when you have commenced your course of study in
Australia, you can work up to 20 hours per week while your course is in session
and unlimited hours during scheduled course breaks
your family members can work up to 20 hours per
week provided you have commenced your course of study in Australia. If you are
doing a postgraduate course, such as a Masters degree, your family members can
work unlimited hours once you commence this course
your partner can study in Australia for up to
three months
Eligibility
Student Eligibility
Accepted in full-time study
Financial requirements
Health requirements
Health insurance
English language skills
Academic record and history
Character requirements
Debts to the Australian Government
Students under 18 years of age
Australian Values Statement
Family Members Eligibility
Financial requirements
Health requirements
Health insurance
Character requirements
Australian Values Statement
Sign up with us to know the details of these
eligibility requirements.
Full Service & Processing
Use our professional services to apply for your
visa. We have the experience of having processed cases from all over the world.
Your chances of success are much higher when you sign up with us.
Our terms & conditions are clear along with a
transparent system & clear policies. We only accept applications that we
are confident will be a success.